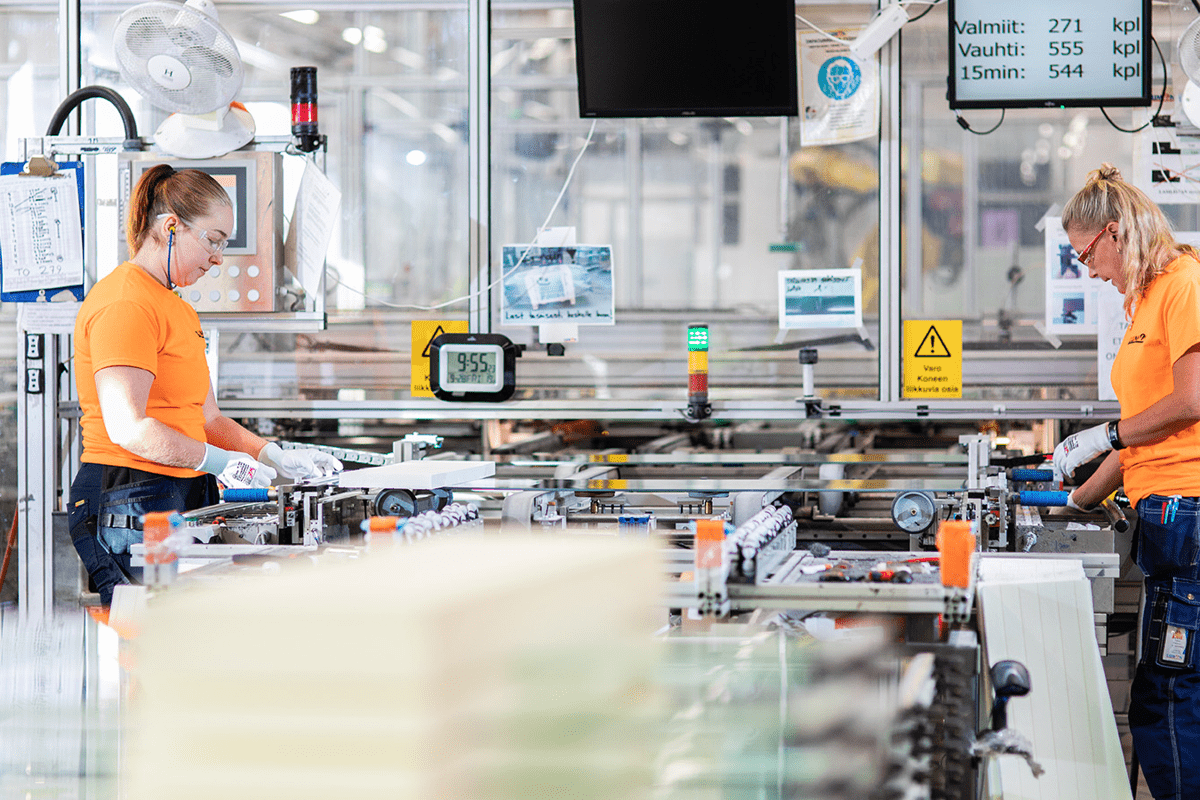 Our production workers are building better homes for our customers
Our production workers operate at the modern and state of the art factories at Kouvola or Kempele in Finland and at Canada. Soon we will have new colleagues at Spain where the newest factory will start to operate in 2022.

Our factory workers are true professionals who master many different production stages, from glass processing to sawing profiles and assembling glazing. We develop our manufacturing processes constantly together with our employees. If you would like to be a part of building better homes in a modern and inspiring work community, join us now.
Our people love working here
New employees are very well welcomed at Lumon. They get a good onborading and safety issues are introduced thoroughly. It's easy for everyone to come here to work. Lumon's work community has a great team spirit and a learning atmosphere.

Tuukka Aaltonen

Shift Manager, Lumon Oy

You should apply for a job at Lumon if you want an employer you can trust. On top of that, you get to work around different workstations and try new things when you are active and interested.

Jaana Ylisuutari

Warehouse Manager, Lumon Oy