Department
Administration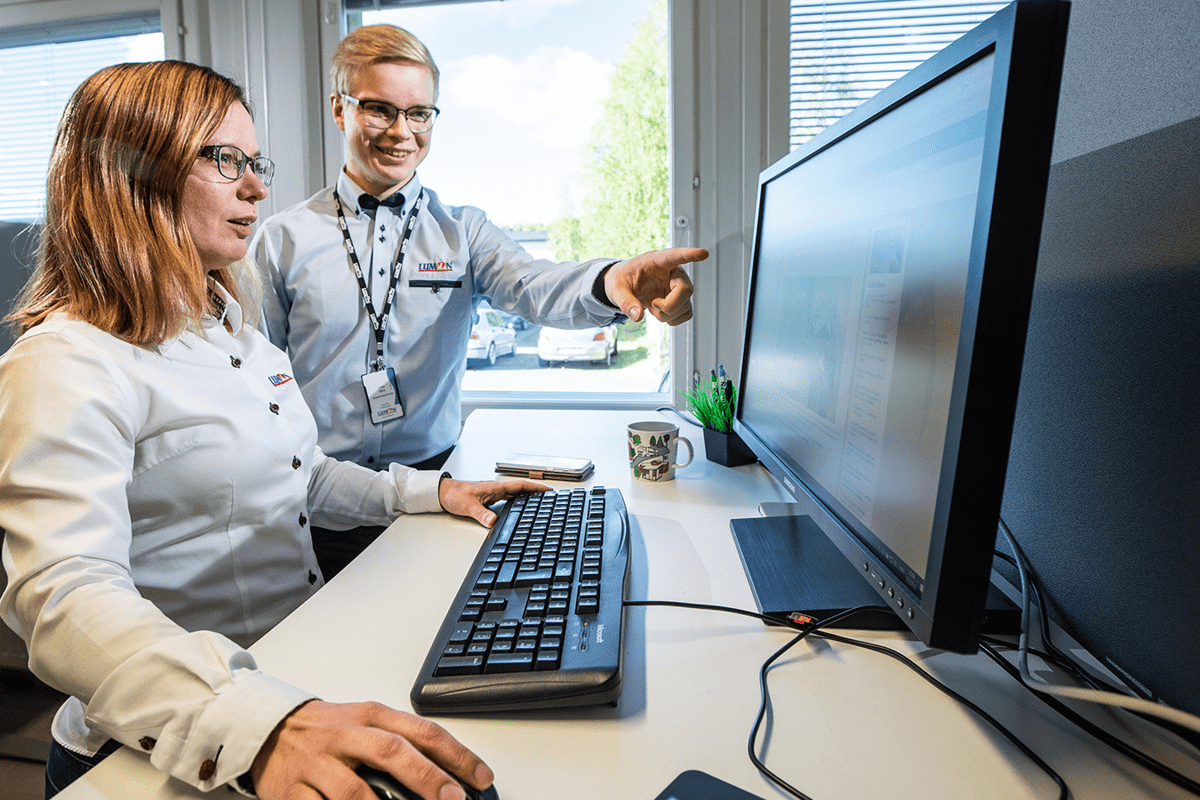 We have huge variety of professionals operating in different support functions across the whole Lumon Group
We at Lumon develop, manufacture, sell and install high-quality glazing solutions for balconies and terraces. That means that we have the whole supply chain under one roof and a huge variety of professionals operating in different functions across the whole Lumon Group. We have a great mixture of different positions in product development, technical support, purchases, logistics, finance, marketing and HR just name few. What is common to all of us is that we all want to be the best and the most desired choice for the customers. If you would like join our journey and create better homes see all our open positions in administration and apply now.
Our people love working here
I love working at Lumon because of the values we share in our day to day, the vision of the company and the impact we have on society through our clients and our colleagues.I feel very proud that we are continuously taking actions aimed at our growth as a company and that we keep the professional development of our employees in mind, always betting on continuous improvement and betting on being a good workplace where we feel happy and proud of belonging to Lumon.

Mapi Sosa Santana

HR Manager, Lumon Cristales España S.L.

I love working at Lumon because there is such a good work environment. From the first moment you are part of the Lumon team and they treat you as such. Your work is valued and helps you grow both personally and professionally, it is a fantastic place to work.

Fernando Jáuregui López

IT Specialist, Lumon Cristales España S.L.

I like working at Lumon because there are really good colleagues at work here. In my own work I am lucky in the sense that I get to work with people in all employee groups, from production to installation and sales, as well as, support functions both at Finland and internationally. Lumon is constantly developing its operations and I have had the pleasure of being involved in various projects, where I have also been able to develop my own expertise.

Mira Warva

Communication Manager, Lumon Group

I love working at Lumon because the goals are becoming more and more exciting, allowing me to grow as a professional and as a person. In Lumon getting bored is not possible and I love that.

Rocio Guerrero Miñarro

Digital Marketing, Lumon Cristales España S.L.